As I sit inside on another cold winter day, with two-foot snow mounds lining all New York City streets, I find myself sharing my photos from last weekend with yet another coworker.
Every time I visit my parents in Southwest Florida, where I still consider "home" after all these years, I look for ways to be a tourist in my own city. A discoverer. An explorer. After hearing recommendation after rave recommendation about Cabbage Key, I knew I had to find a way to get there.
One sunny Florida day after another. Friday morning arrives, we hop in the car and head to Tarpon Lodge in Pineland. A historic, old Florida home greets us with the most gorgeous view of the Gulf. Our guide for the day is co-owner of Tarpon Lodge, Rob Wells, a friendly face and an interesting background growing up on Cabbage Key taking a boat to school every day.
En route to Cabbage Key, Rob clearly knows the water like the back of his hand; pointing out all the highlights like Useppa Island, Burgess Island, and a little community of fishing houses in the middle of the water.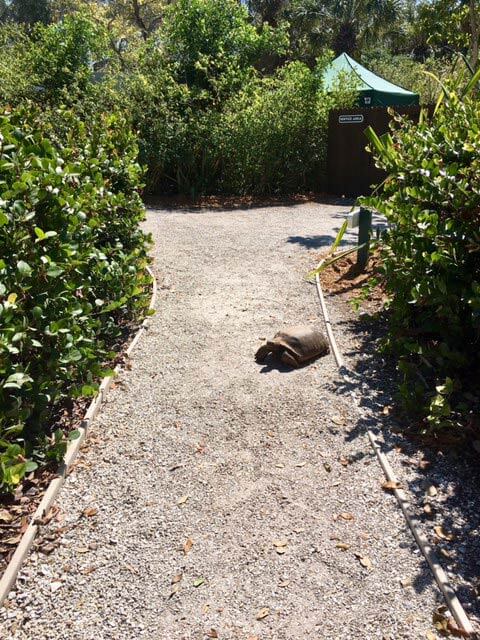 Once you dock you feel like you're on an island only frequented by cruise ships. Between the birds and the tortoises that roam freely, you immediately feel relaxed. We walked into the restaurant (THE restaurant because there is only one) covered from floor to ceiling with dollar bills. I loved reading where everyone was visiting from and checking out the historic photos while I casually sipped on the signature "Cabbage Creeper." Don't ask me what was in it but it tasted enough like a pina colada that I felt like I was officially on vacation.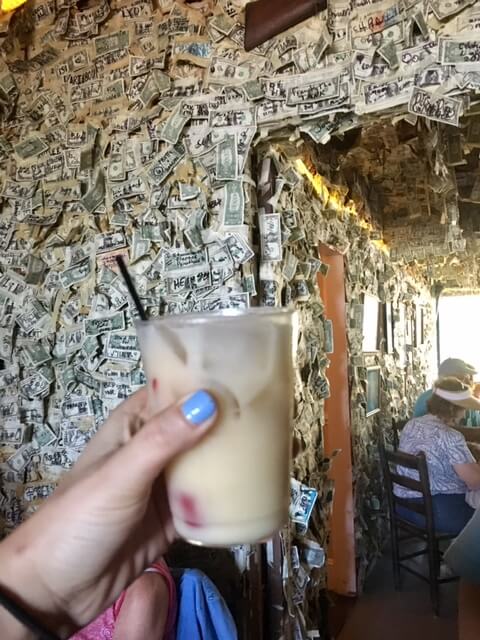 My parents and I all ordered the same thing after three people told us it was a must-have: start with the peel-and-eat shrimp, get the mahi with black beans and rice, and finish it off with the famous frozen key lime pie. Buy myself a tee-shirt from the huge selection in the gift shop on the way back as proof that I've been there.