The next time you're thinking of visiting this one particular restaurant in Pineland, Florida then you should probably bring your dollar bills. Aaaaand, it's not what you're thinking, just to be clear. This unusual yet delightful restaurant uses dollar bills as decor taped to the walls and ceilings, which makes for a surprisingly fun way to dine in Florida.
Cabbage Key Inn Restaurant is one of the coolest, and possibly strangest restaurants you'll ever come across in Florida.
Located in the Old House on the property, this open-air restaurant serves three meals a day—breakfast, lunch, and dinner—365 days a year.
With the main room being the most popular room of the entire restaurant, you may see live Cuban laurels with dripping moss nearby.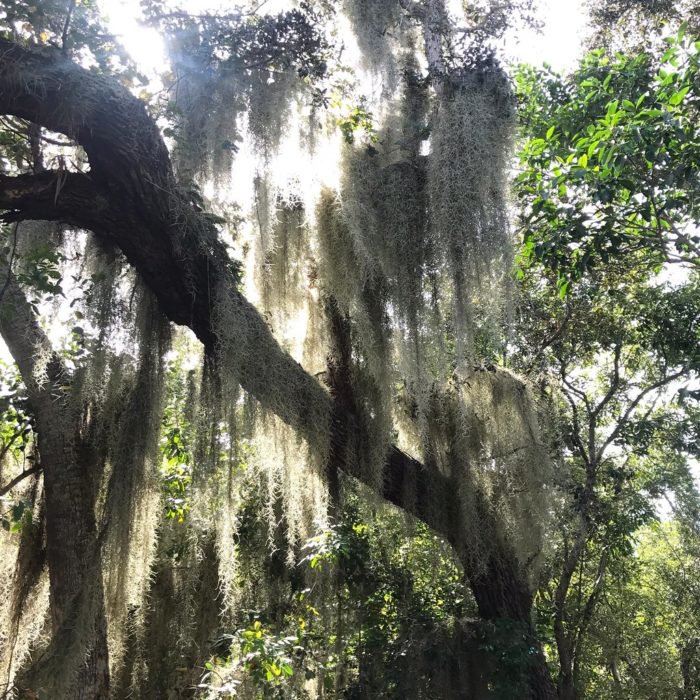 But if there is one piece of decor that your eye will certainly find, it's the thousands of one-dollar bills taped to every surface of the room.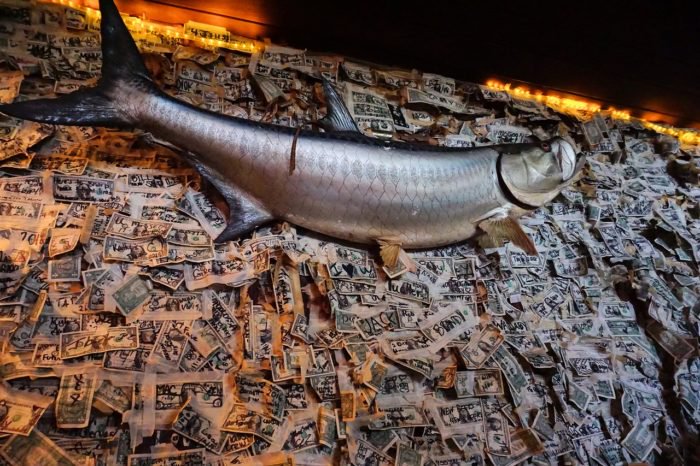 While Cabbage Key has been known by the locals as "the bar with all the money on the walls" many visitors are shocked to find just how many dollar bills have been taped up.
If you want to add your own, just ask your server for a black marker and tape your own up with the rest.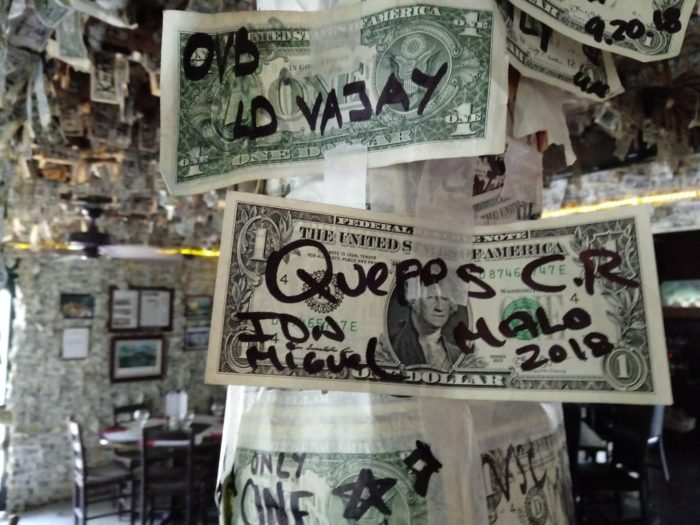 Just picture it—a bar and restaurant serving boaters for over 60 years—that's a lot of singles to be added.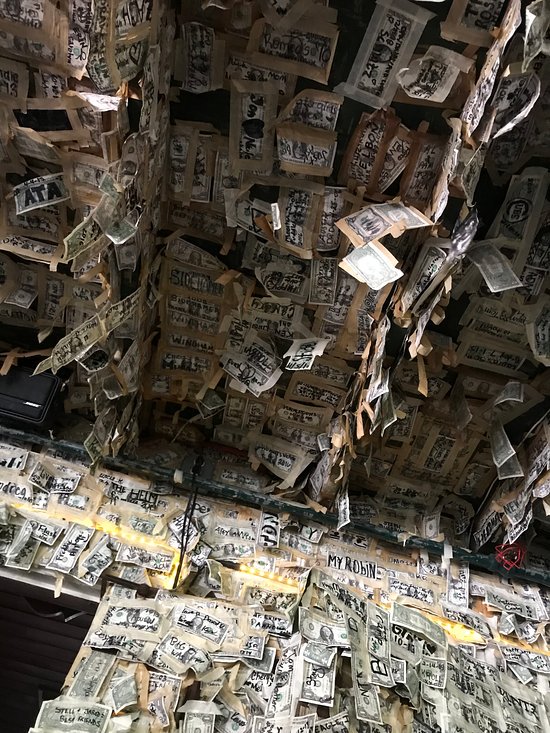 While the decor and ambiance are certainly worth a visit, the tasty, fresh seafood options too, are worth planning a trip.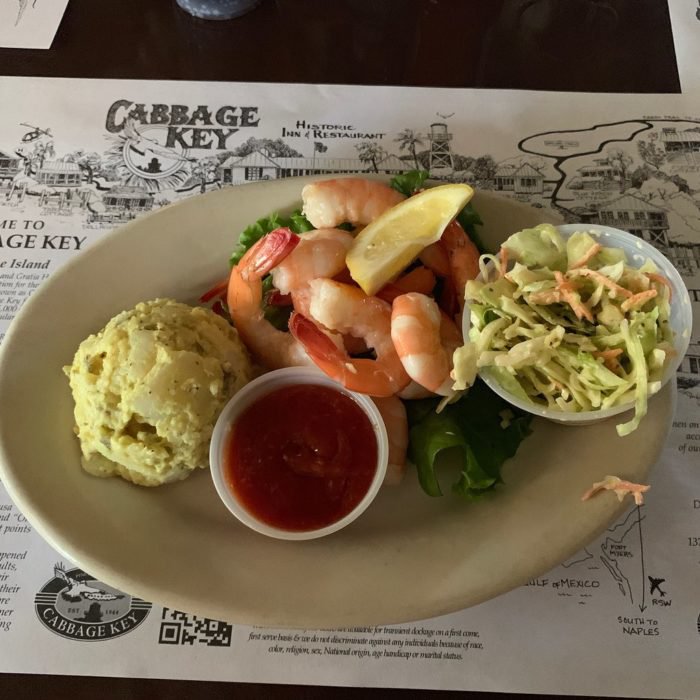 Plus it doesn't hurt that the views while you dine are as outstanding as ever.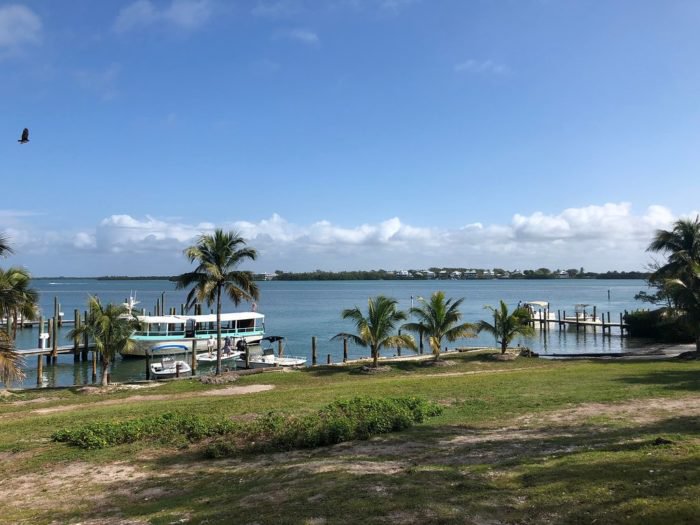 Plan a trip to Cabbage Key Inn Restaurant and make sure to add a couple of singles to your wallet before you go.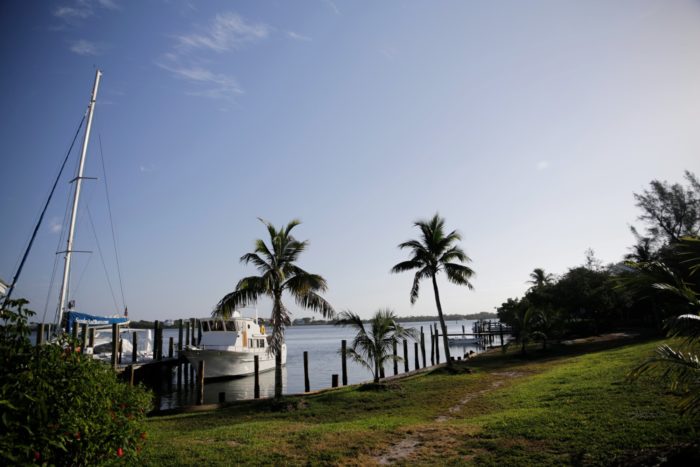 Where: Intercoastal Channel Marker 60, Pineland, FL 33945
Hours of Operation: Open varied hours for breakfast, lunch, and dinner.
To learn more about the service hours, as well as how to make a reservation for dinner, visit the website.
---
This article by Marisa Roman originally appeared on OnlyInYourState.com.
Photo credits in order of appearance: TripAdvisor Amy C., TripAdvisor Eva R., TripAdvisor Frederick B., TripAdvisor vikki2180, TripAdvisor Miguel Angel,TripAdvisor Angela Stice, TripAdvisor klausguenter, TripAdvisor shannonmegella, TripAdvisor HowNotToSail, Google Maps.