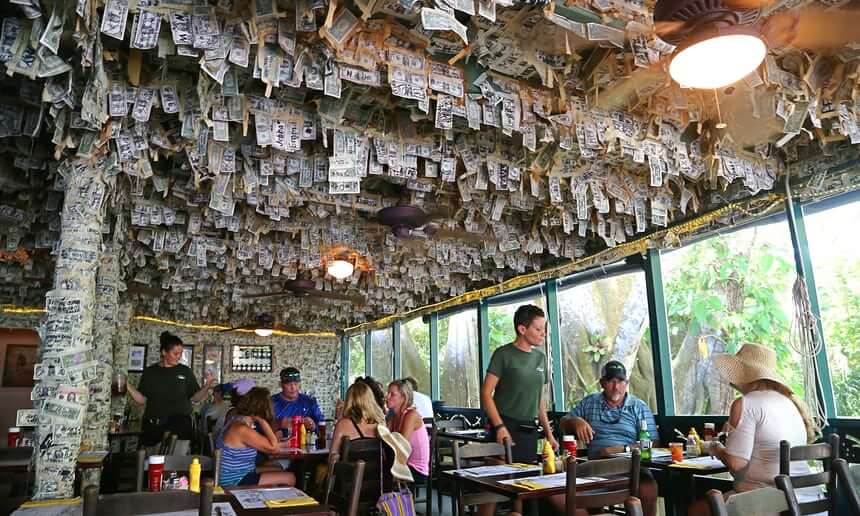 Away from the overcooked theme parks, there's a calmer side to the Sunshine State, in tune with the ocean and vast wetlands.
Florida author Tim Dorsey takes us on a tour of remote outposts where small town life still flourishes.
To say that Florida has a mixed reputation is like saying my president occasionally utters unusual sentences. We have packs of tourists wandering the mega-theme parks of greater Orlando like flocks of flightless birds; locust swarms of spring breakers funnelling beers in Panama City before leaving motel rooms looking as if The Who had stayed; and supermodels weighted down with bling filming commercials on Miami Beach.
Meanwhile, the behaviour of our natives continues to generate the state's chief export: weird headlines. "DUI on a horse: Florida woman arrested after riding on busy road"; "Woman, 68, and younger lover, 49, arrested after being caught having sex in Florida retirement community's town square"; "Do you take reptiles? Customer throws alligator through drive-thru"; "Woman crashes car on the Overseas Highway while shaving privates."
But while many of our best-known destinations are hyper-stressed cartoons of themselves and others have atrophied on the dust heap of history, there is a third group. Despite decades of rapacious change, a number of remote towns and hamlets survive as living testimonies to the quaint Florida of yesteryear.
…
From there, push on west to Pine Island. This area is militantly protected environmentally, which means thick stands of mangroves harbouring a teeming ecosystem of marine life and wading birds (there are kayaks and fishing guides for hire). A few miles north-west, through wilderness and palm farms, is Pineland, and historic Tarpon Lodge (doubles from $175 B&B). But right now you're looking for a boat to take you across Pine Island Sound, where dolphins often follow your vessel and repeatedly leaping out of the water to check you out, to Cabbage Key, a 100-acre mangrove island home to the Cabbage Key Inn (doubles from $99 room only).
There's nothing pretentious about the open-air restaurant and intimate bar, with stuffed game fish on the parts of the walls that aren't plastered with dollar bills signed by customers, including music legend and Florida resident Jimmy Buffett. There are no cars, and no roads, but there is a nature trail circling the island through dense tropical vegetation, and a vintage wooden water tower with an observation deck for a panoramic view of the surrounding islands.
---
This is an excerpt of an article by Tim Dorsey that originally appeared in The Guardian.